Summer is here and many of us uses water to beat the heat .Maria Menounos is also beating the summer heat by dipping into water and she proved that in her latest Instagram post.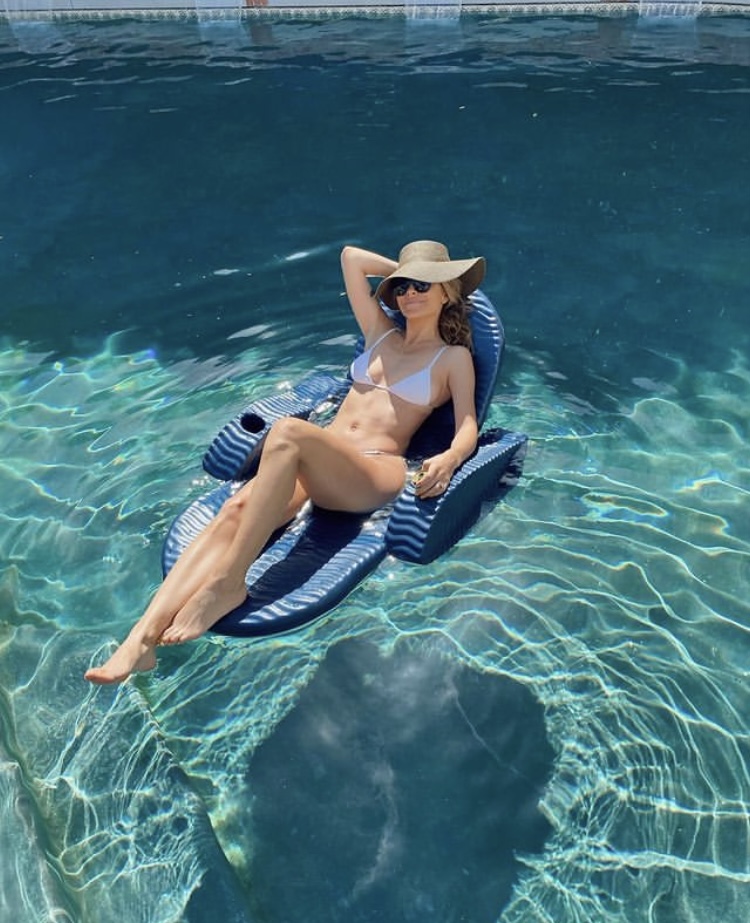 The 43-year-old showed off her fabulous toned body in a crisp white string bikini while lounging on a float in the pool. She accessorized her string bikini with a straw beach hat and oversized sunglasses.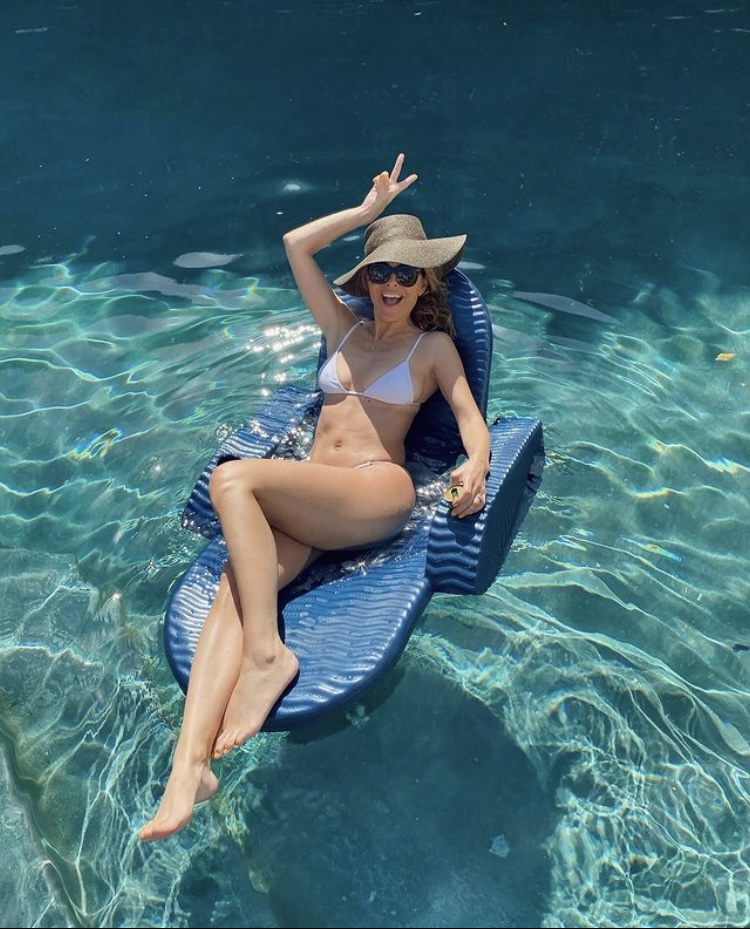 Maria posted a slideshow of photos in the bikini to her Instagram with the caption, "It's warmin up!!! These @frontgate are my favorite floats ever. I love laying in them so I can always dip my leg in and cool off! They're the best investment because they last forever and are so comfortable also love the big cup holders for my drinks!"
On work front , Maria was last seen hosting the reunion show for the 37th season of the main series of The Challenge, titled The Challenge: Spies, Lies & Allies.