Urfi, who recently changed her name to Uorfi Javed created ripples on the internet as she posted another video.
Urfi shared an Instagram reel where she is seen donning a bikini. Interestingly, it was not her swimsuit that has captured our attention.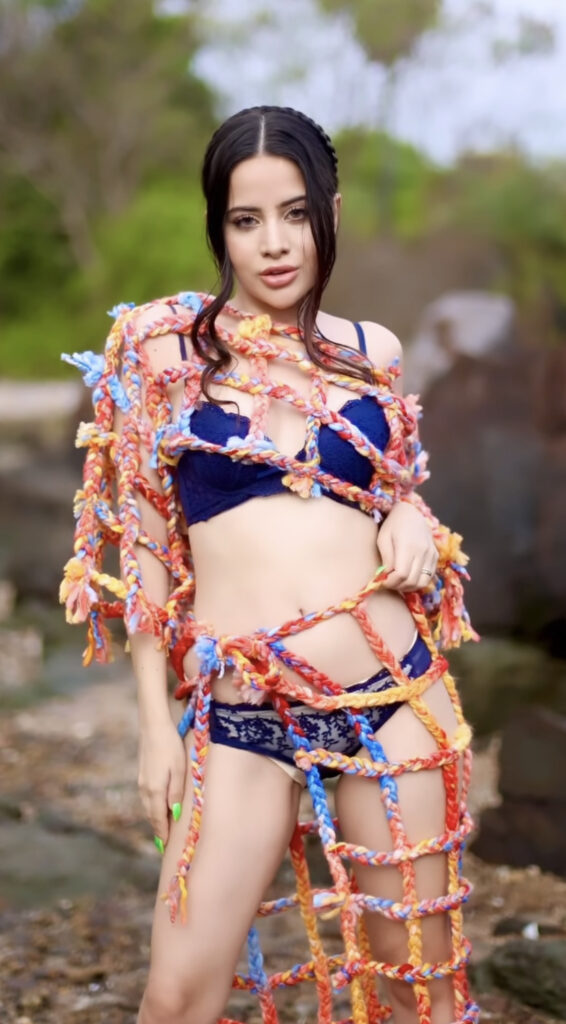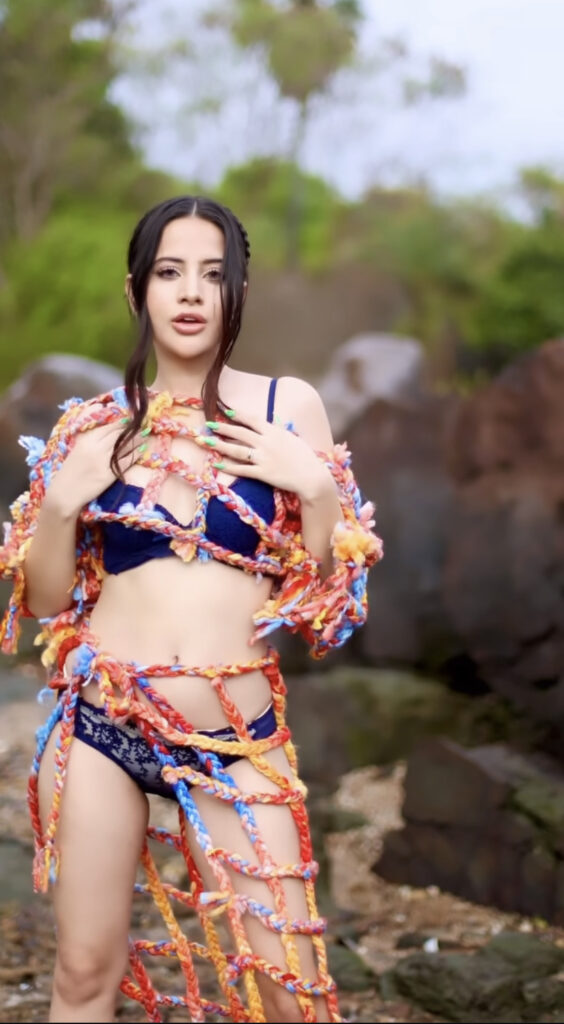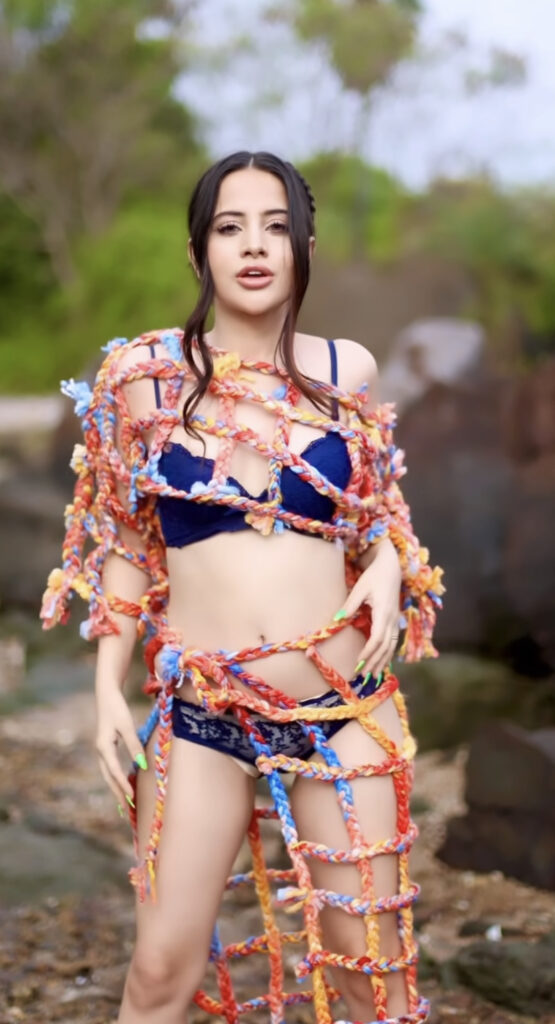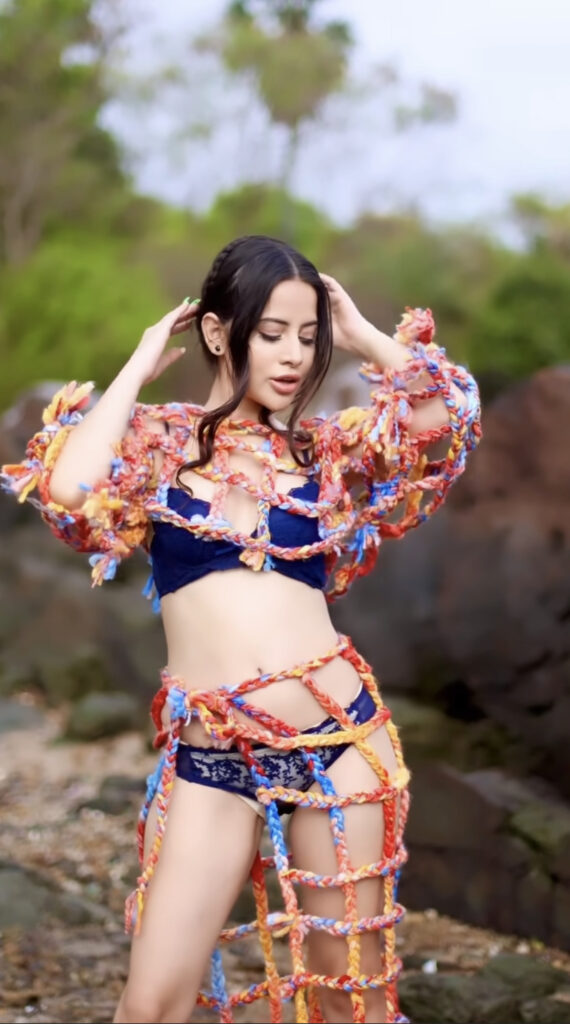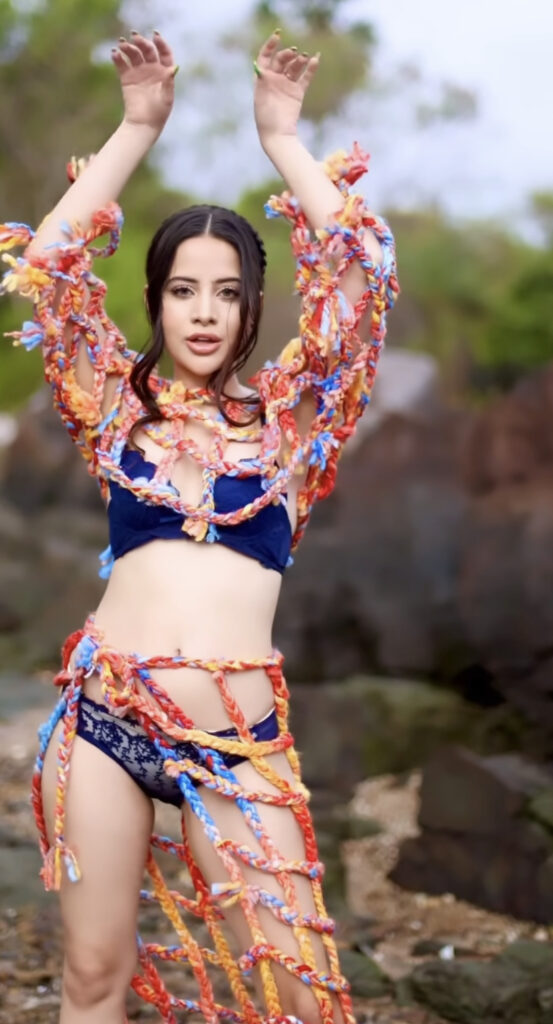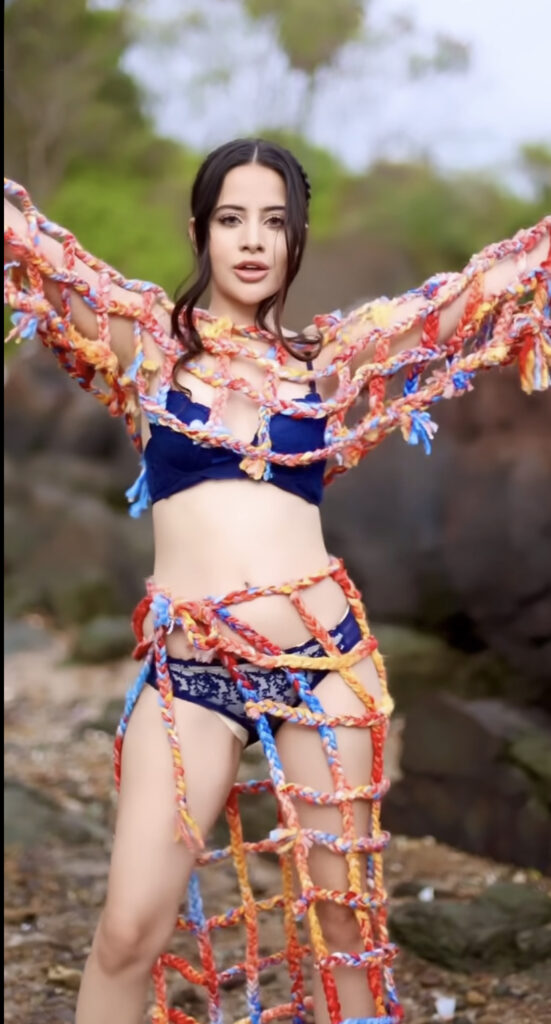 Miss Javed proudly flaunted her toned body while striking a pose for the camera in a blue bikini. Urfi teamed her outfit with a shrug and a skirt that were made of ropes. No, we are not kidding.
Urfi has done bo*ld makeup here and has made a hair bun. In which she is looking very gorgeous.
Urfi looks very hot in this video. Urfi has also given many bo*ld poses in this video. This style of Urfi is being liked a lot by the people. Now this video is spreading like fire on the internet.