Actress Sakshi Dwivedi has worked in the Bollywood, Tamil and Punjabi cinema. Along with acting, the beautiful actress Sakshi Dwivedi is a model, fashion influencer and Social Media Star. 
She keep sharing her stunning photos on Instagram.
The stunning beauty, Sakshi has a huge fan following on Instagram, loves to travel and explore new places.
Her latest photos from her latest Maldives vacation are too gorgeous to miss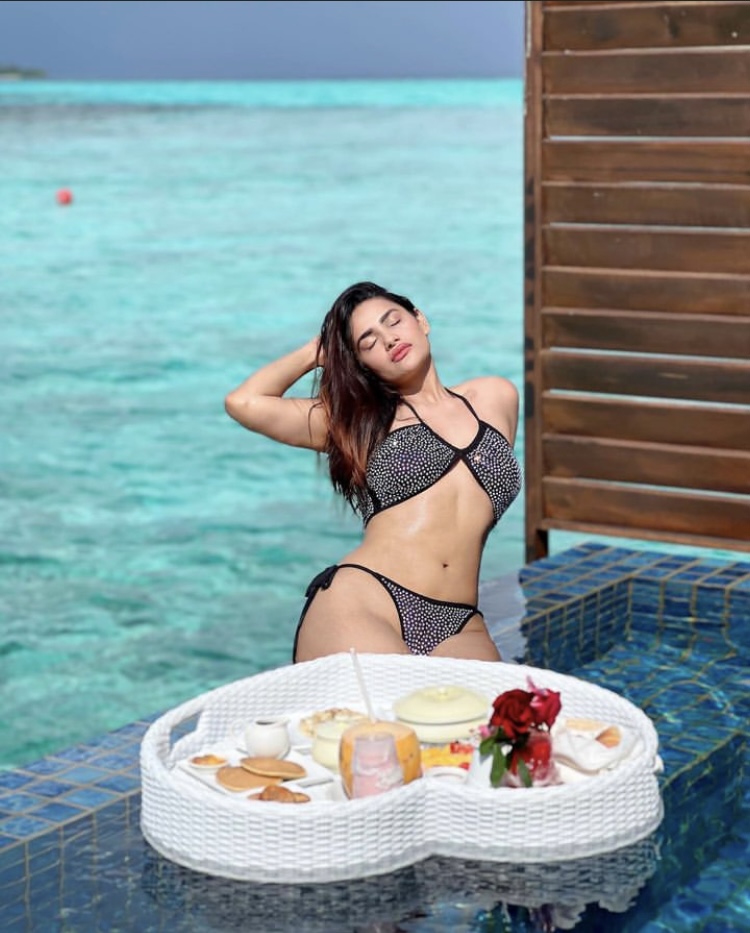 Sakshi is known for her acting in films like 'Bhoomi' (Hindi), '3rd Eye' (Hindi), and 'Un Kadhal Irundhal' (Tamil).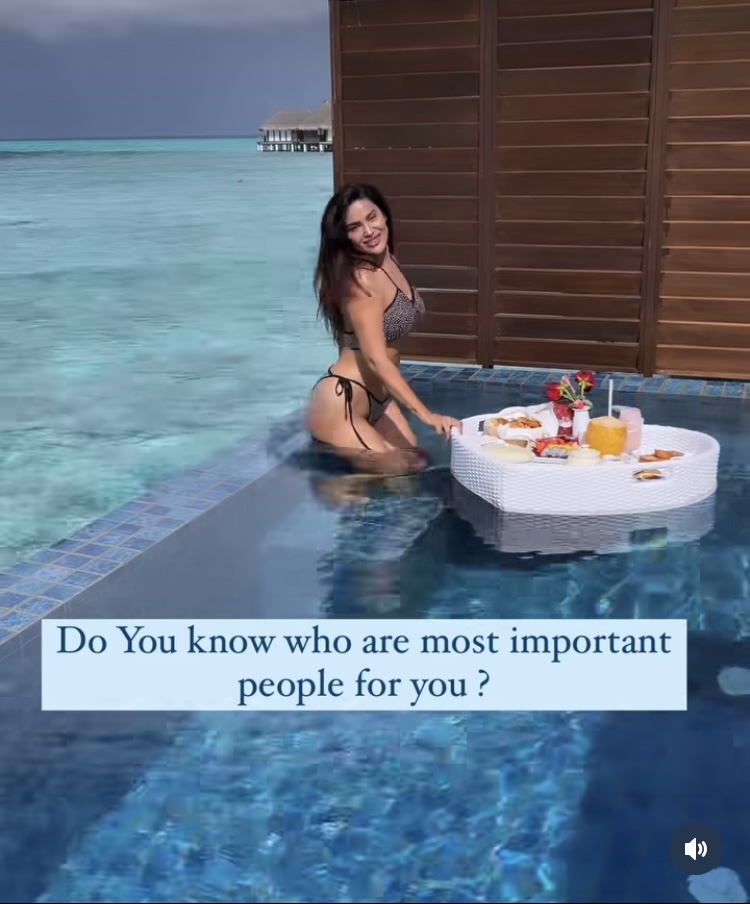 In the photos ,Sakshi dons black printed bikini and having leisure time in the pool in Maldives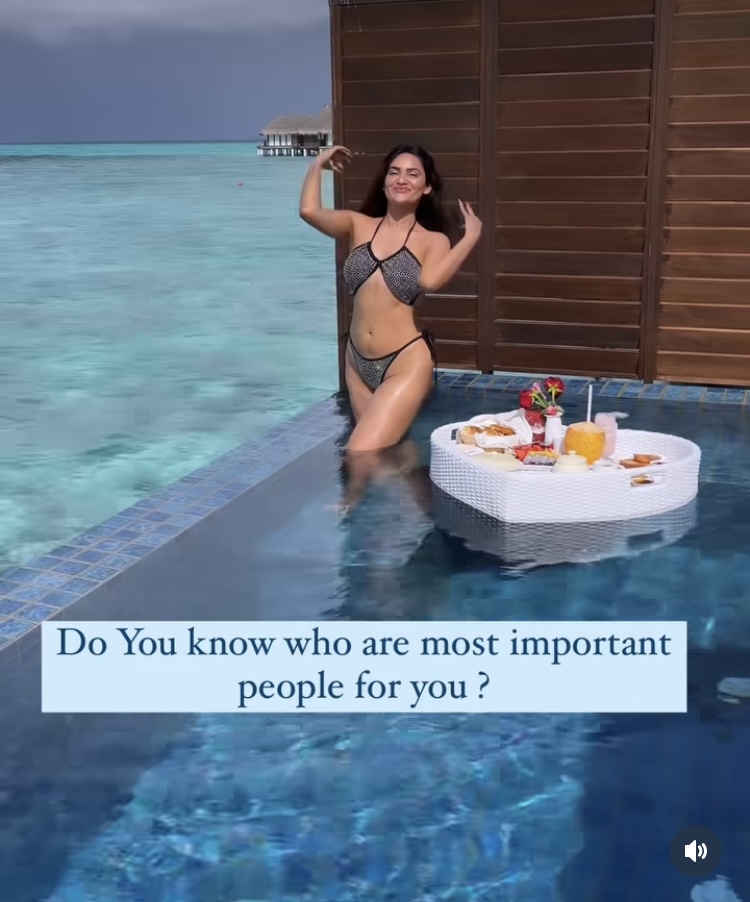 She has also modelled for several brands and never fails to impress fans with her entrancing photoshoots. Sakshi is seen endorsing many beauty brands like Neemli Naturals and Zobha on her Instagram account.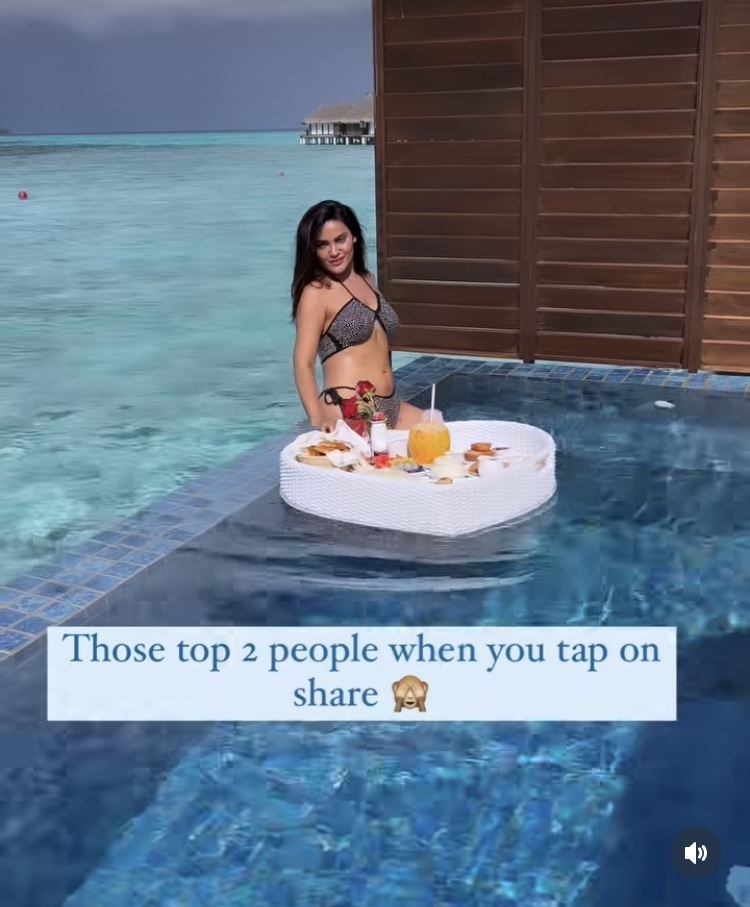 Sakshi is very conscious about her fitness and follows a strict workout regimen.