Priyanka Chopra may be a trendsetter in all shapes and forms, but turns out, there is one that even she can't bring back! We are talking about the 'side cap' trend that died way back in early 2000s.
Priyanka seemed to be hilariously reviving an old trend too, but all in vain. Captured by Sofia Barclay, Priyanka can be seen sporting her million-dollar smile as she posed with her cap positioned sideways. With her win-blown hair and those shades, she sure is the coolest girl on the block!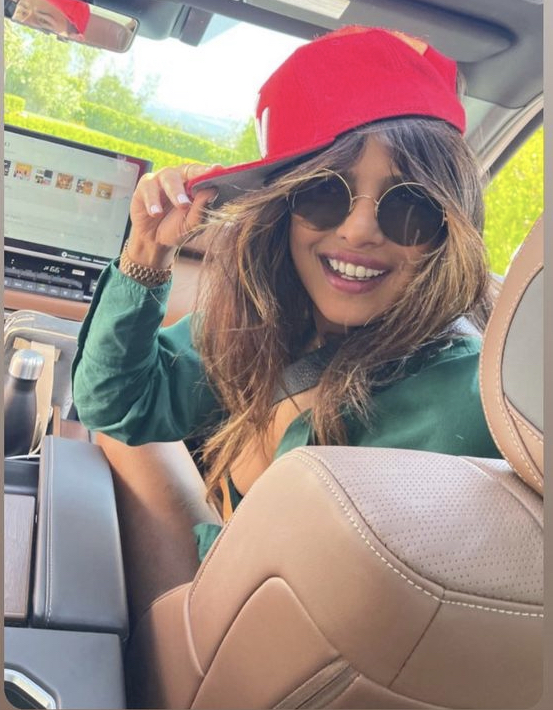 "Still trying to bring back the side cap! Futile," she captioned her post as she left it to her followers to make of it what they may.
Priyanka has been busy as a bee with her projects. Amidst that, she has also been making headlines for her little munchkin who has had everyone's attention ever since she was born. Named 'Malti Marie', Priyanka and Nick recently made the news for the name of their little one.