Pooja Hegre is one such actresses in india who got success in every movie industry she has been a part of .
Pooja hegre's latest hindi movie " Cirkus" is about to release next month on the eve of Christmas and Trailer of this movie released last evening .
A star studded event was organized in Mumbai to launch the trailor and Pooja attended the event in beautiful traditional attire.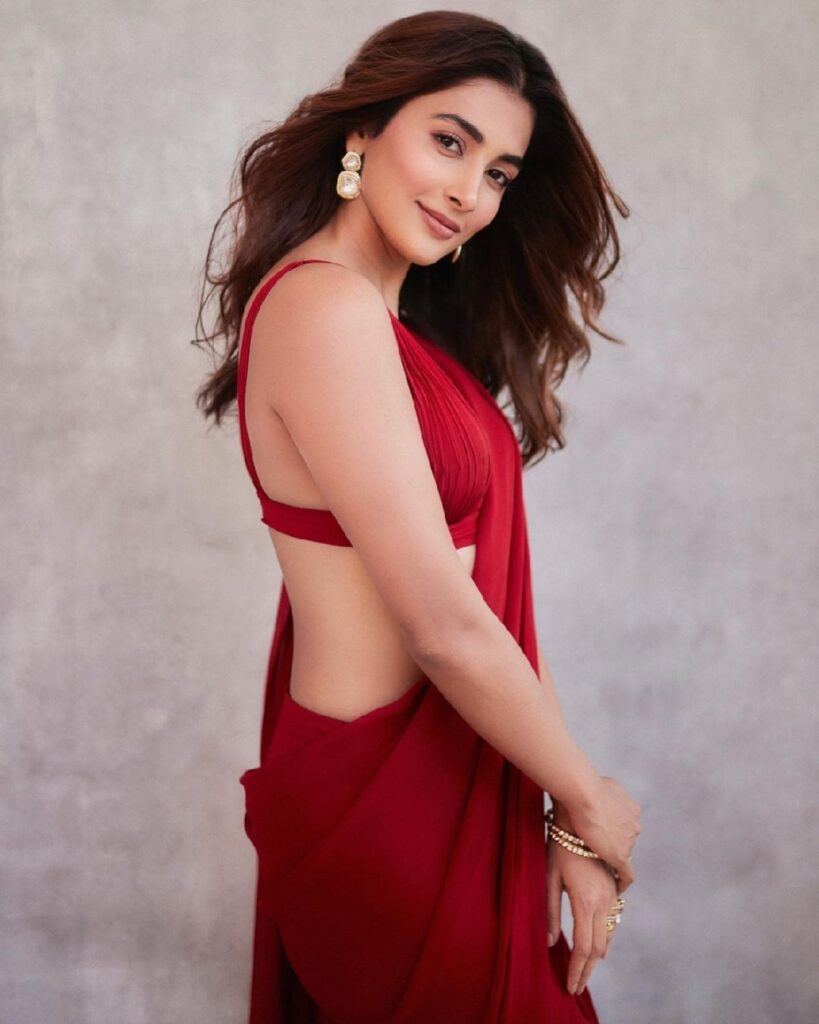 Dressed in a red saree, Pooja Hegde left no stone unturned to look gorgeous . Such a charming style of Pooja was seen that her fans just kept looking at her for a moment. she also flaunted her curvy figure in a plain chiffon saree.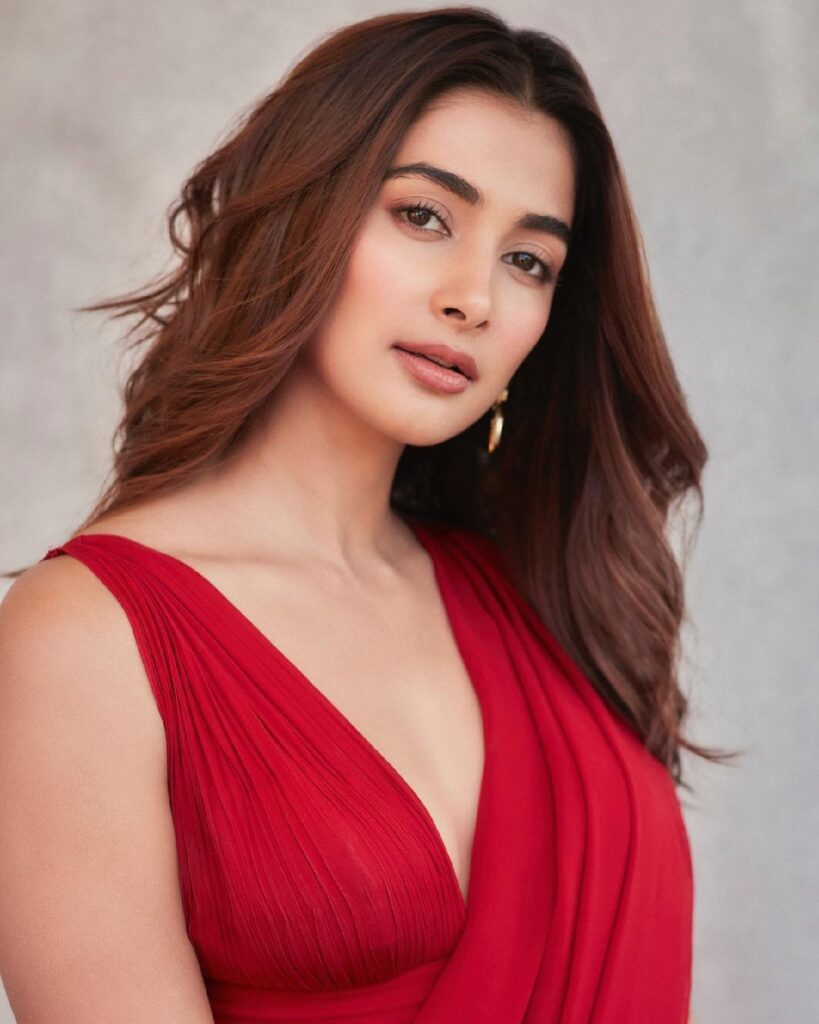 Her style went viral on social media in which Pooja Hegde's stylish look is visible.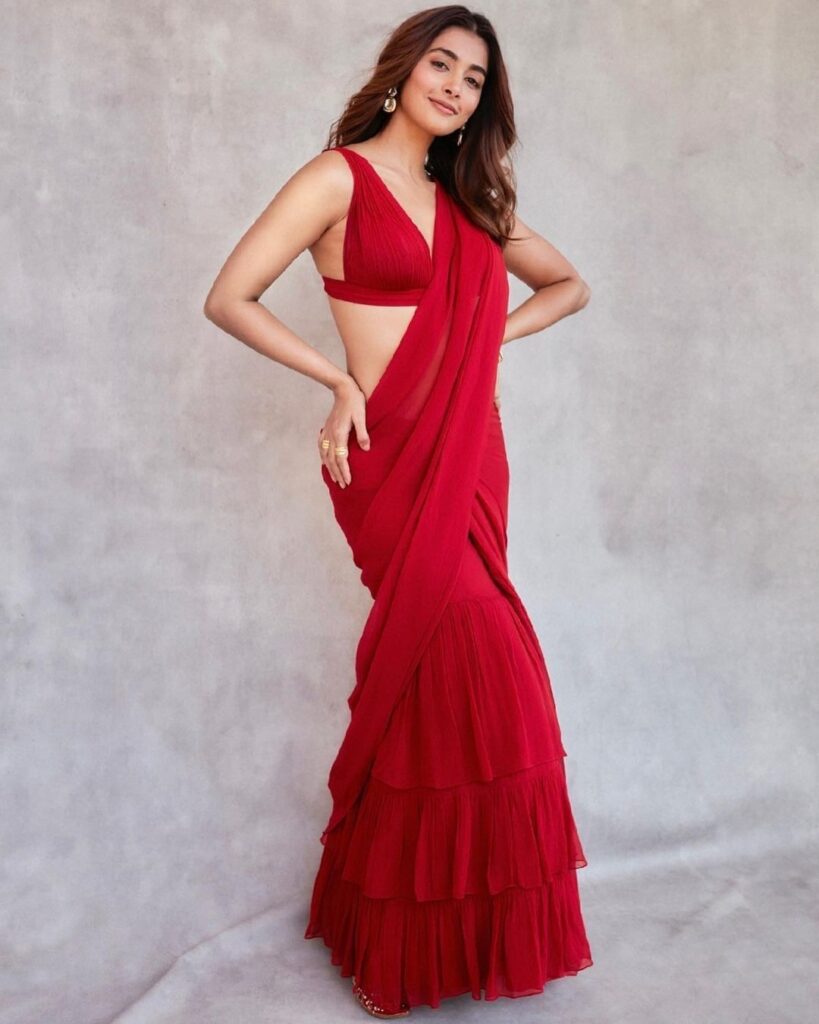 Wearing a red plain saree tied at the waist and a blouse with two straps, she blew everyone's senses with her boldness.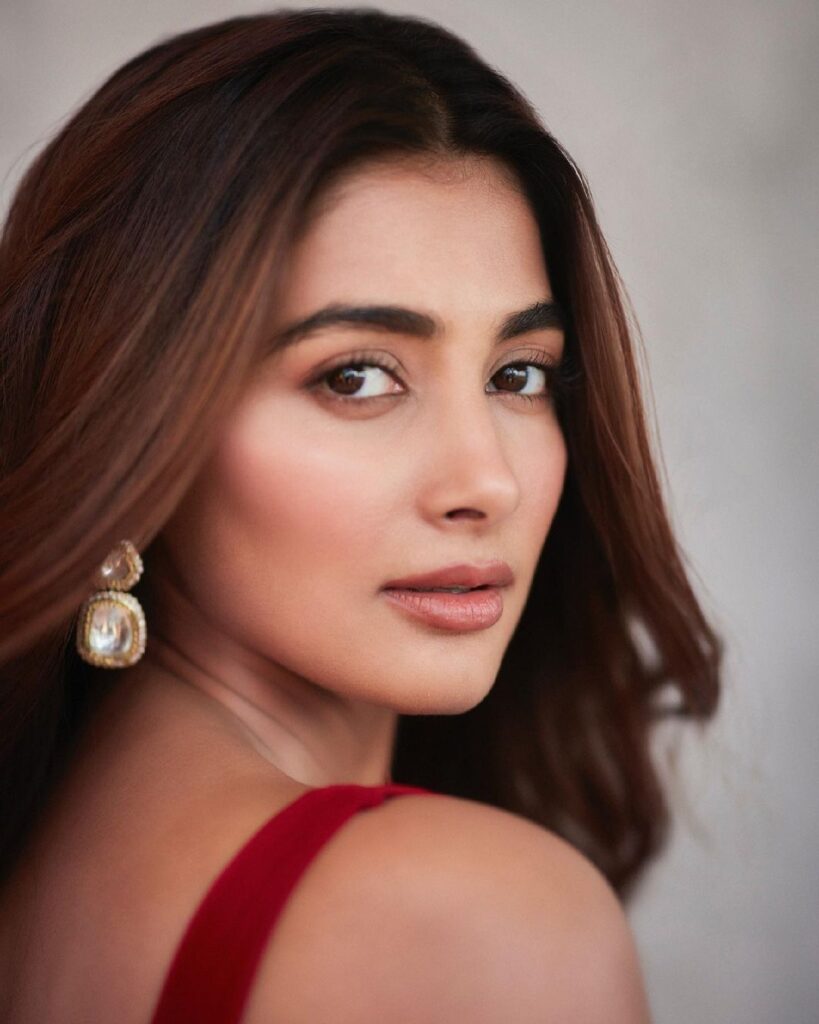 Her fans are showering a lot of love on this look of Pooja Hegde on social media.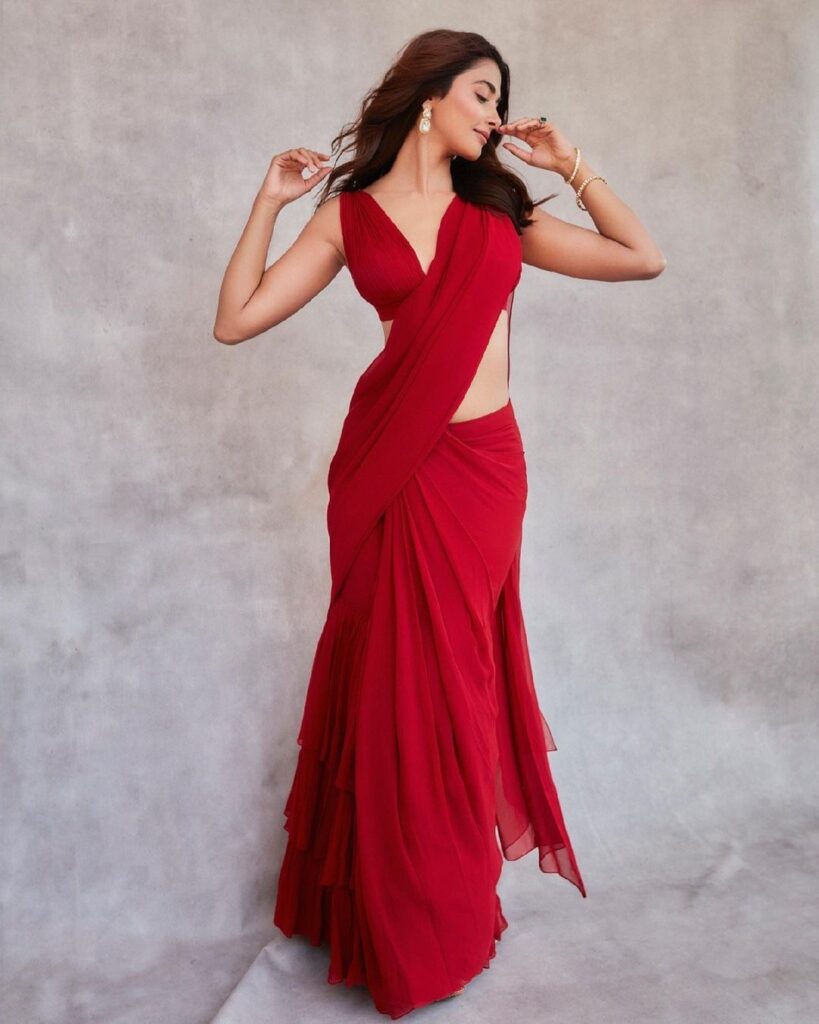 Pooja Hegde has worked from South to Bollywood. After first earning a name in South Industry, Pooja took entry in Bollywood with Mohenjo Daro with Hrithik Roshan. After which she has also appeared with superstars like Akshay Kumar in Housefull 3. Now she will be seen in Circus with Ranveer Singh.