Kareena Kapoor has started shoot for her most anticipated OTT debut movie which is a Hindi adaptation of Japanese mystery – thriller novel Devotion of Suspect Xby Keigo Higashino.
Taking to Instagram, Kareena dropped a picture from the sets of Sujoy Ghosh's directorial.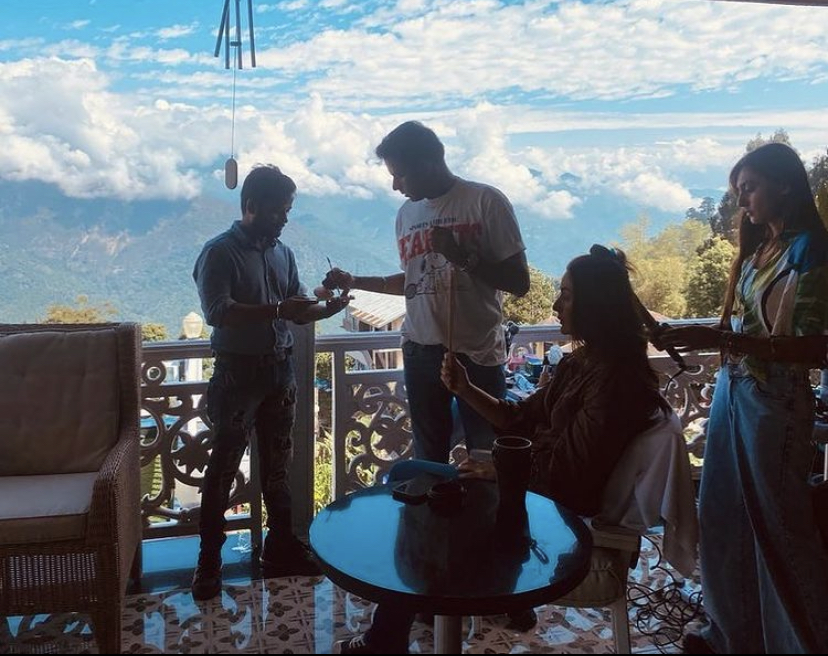 In the picture, Kareena can be seen sitting on the chair holding a mirror as her hairdresser is styling her hair. You can see the beautiful snow-capped mountains of Kalimpong in the background.
"Day1-Kalimpong…Devotion of suspect X," the 41-year-old actor captioned the photo.
With almost an army of people working for the star, the actor's role in the film seems to be a tough one that fans might have not seen before. Kareena can be seen getting ready amidst breathtaking picturesque snow-capped mountains that would leave the fans in awe.
Meanwhile, Vijay Verma and Jaydeep Ahlawat, who have known each other for ages were shooting in Dharamshala for their upcoming film Devotion of suspect X.