The Story Behind RK studio's Logo
RK Studios' logo is derived from this iconic scene from the film 'Barsaat' which also happened to feature on its poster.
The poster had Raj Kapoor holding Nargis in one arm and a violin in another and was so loved by all that it was forever immortalised in the logo.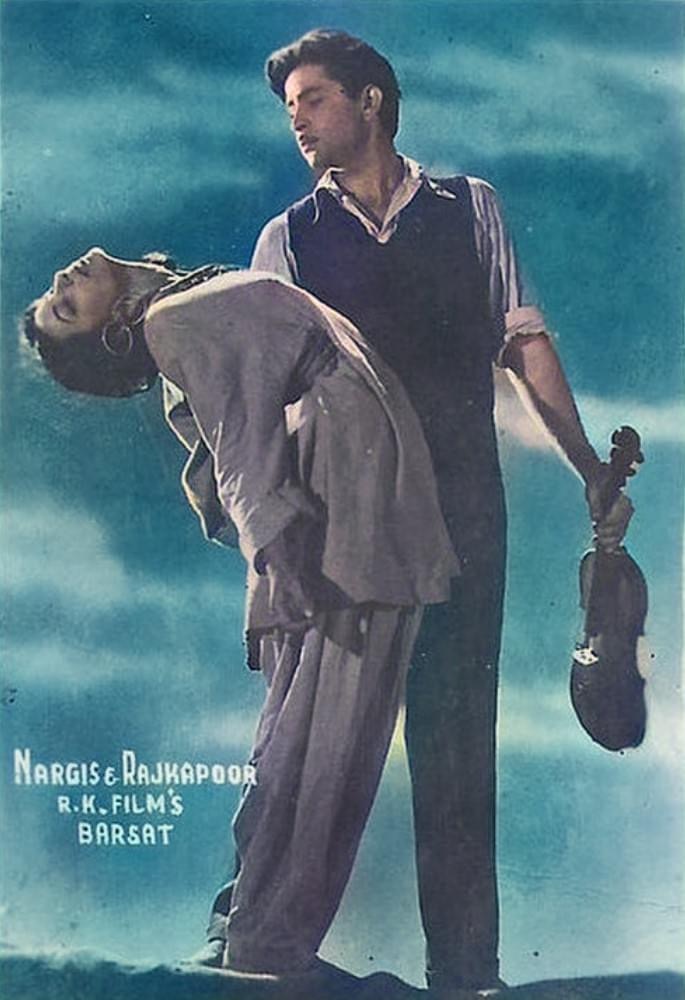 For more interesting movie facts ,Keep visiting the website.