Bella Hadid always manages to look sexy effortlessly no matter what she's doing or wearing, and that's exactly what she did in the new Victoria's Secret Fall 2022 Color Your World campaign featuring the Collection of lingeries.


The 25-year-old rocked a variety of bright, jewel-toned lingerie sets in fabrics ranging from satin to velvet.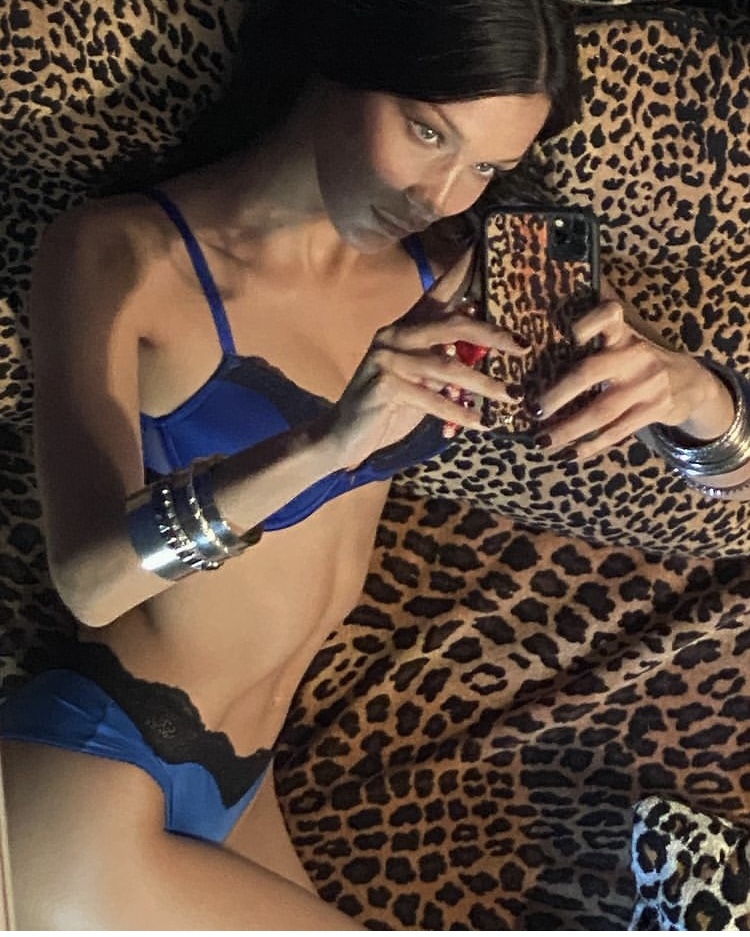 In the photos,Bella showed off her incredibly toned abs in blue bikini set .She looks hot in slim waist .Bella's toned abs looks good in royal blue and black lace bra and underwear.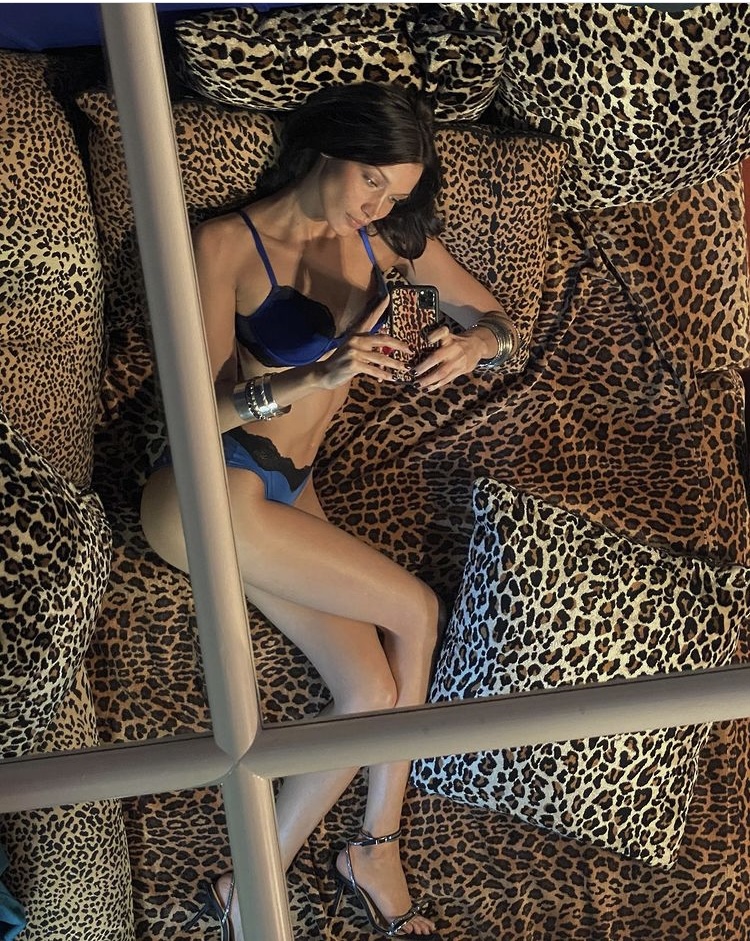 She was lying on a leopard print velvet couch covered in pillows and wearing a satin blue push-up bra that was lined with black lace and had thin straps.