On May 17, one of the most important events, the Cannes Film Festival, began. On Day 2 of the film festival, Bollywood's brightest star and former Miss World Aishwarya Rai Bachchan already turned heads in two contrasting yet majestic outfits.
Aish walked the red carpet in a stunning black gown with ornate floral sleeves . She accessorised with stunning earrings and kohled eyelids. The beauty queen waved to adoring supporters as she walked down the red carpet.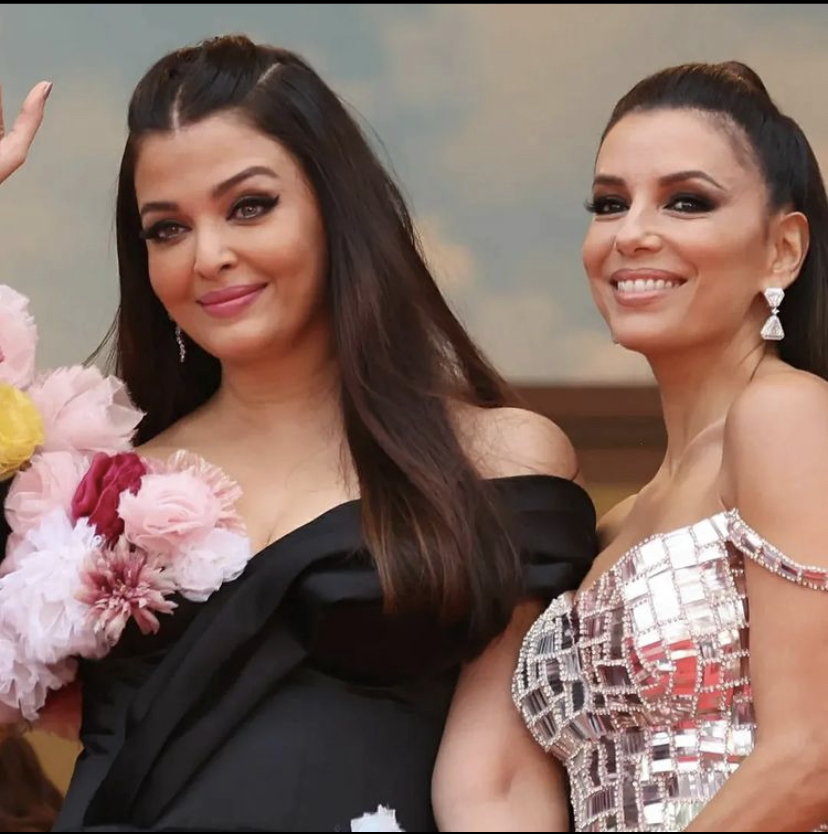 Aishwarya Rai Bachchan reunited with Eva Longoria, a Hollywood actress. On the red carpet, the glamorous actors shared a lovely honest moment as they burst out laughing. As they passed past on the red carpet, Aish and Eva waved to the cameras. It's worth noting that they're both L'Oreal brand spokespeople.
The stunning actresses shared a beautiful candid moment on the red carpet as they burst into laughter. Aish and Eva also waved at the cameras as they stopped by on the red carpet. To note, both of them are L'Oreal brand ambassadors